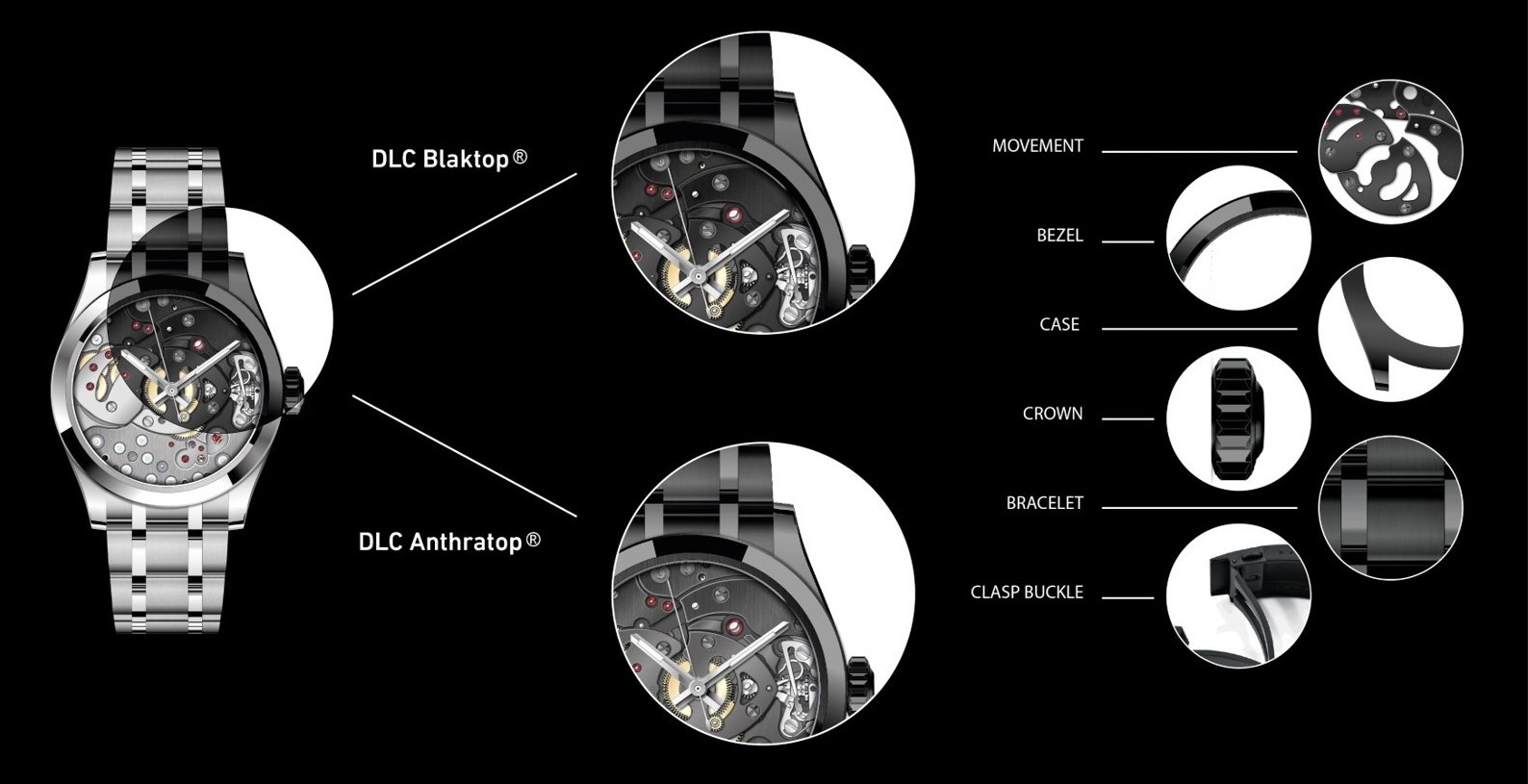 DLC, a layer little more than a micron thick, which protects and beautifies all the elements of a modern watch.
The case can be highlighted by a deep black layer. The various possibilities of structuring give free rein to the designer's imagination.
Blösch's Watches Division has been specializing in the processing of watch parts for several decades, offers custom coatings and, if required, technical support in the development of your parts. This allows us to guarantee you reliable, fast and on-time processing.
Different varieties of stainless steel are widely used for the production of watch parts and are easy to treat and decoat if necessary. The treatment is chemical and does not attack the stainless steel substrate.
Brass parts, such as clockwork components, can also be coated after nickel plating.
Various types of carbides are compatible with our treatment to give them a new aesthetic appearance or improve their performance.
Finally, many ceramics, especially sapphire, can also be embellished by our Blaktop.
Steel, brass, carbide, ceramics - Blösch's Blaktop DLC treatment is suitable for all substrates.